We
build robots
that make life a bit easier
Robotic Stairclimbing Assistant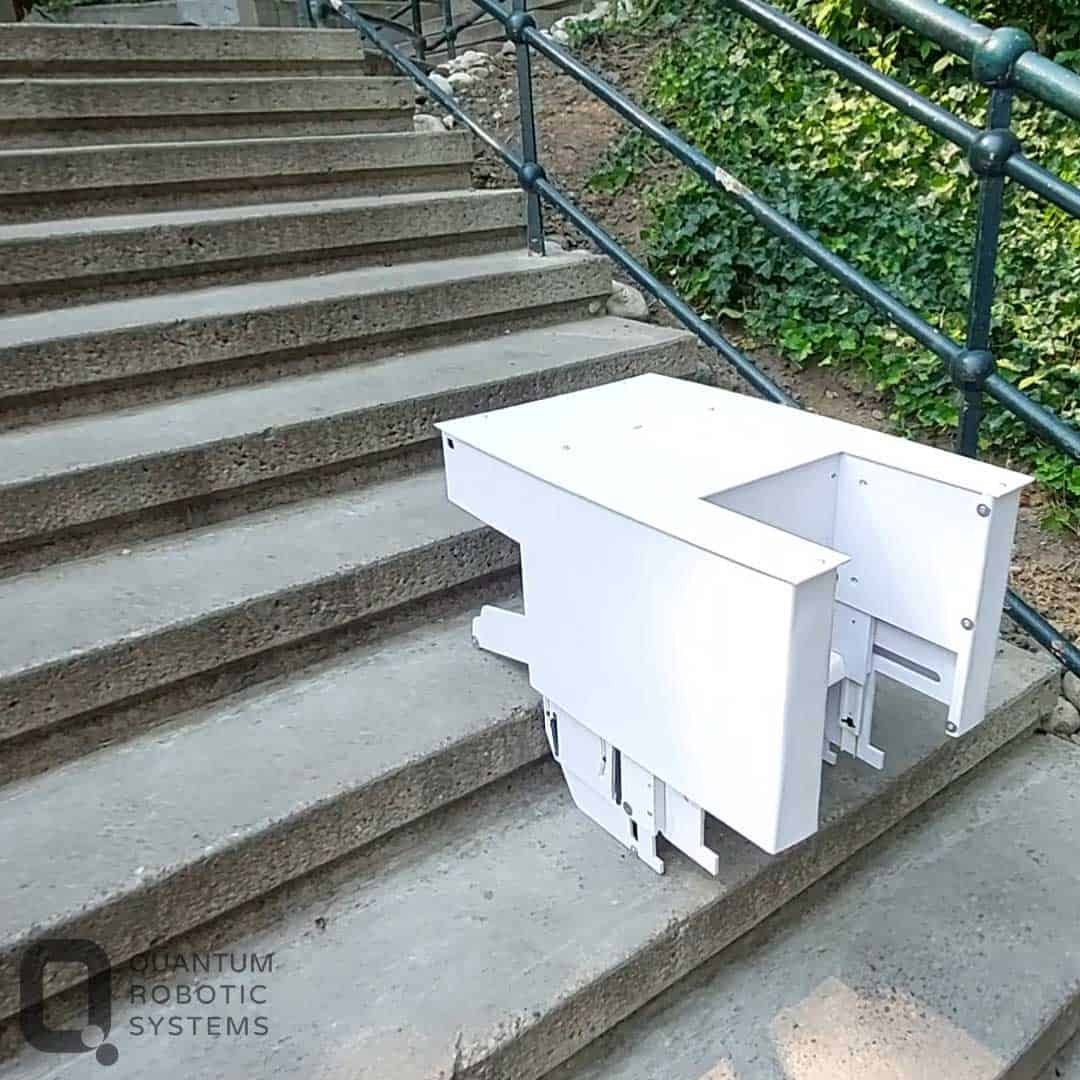 Stair Climbing
ROSA (Robotic Stairclimbing Assistant) uses patented technology to carry things up and down stairs and from room to room while always remaining level. ROSA can help seniors and caregivers cope with stairs. ROSA can also be a useful tool for movers, couriers, and last-mile delivery companies. ROSA is built on a QBii platform.
Control App
The QRS Control App allows users to control QBii and ROSA from an Android smartphone or tablet (iOS support coming soon). Communicating over Bluetooth Low Energy (BLE), the Control App supports both teleoperation mode (i.e., "remote control") and autonomous mode (i.e., "path following").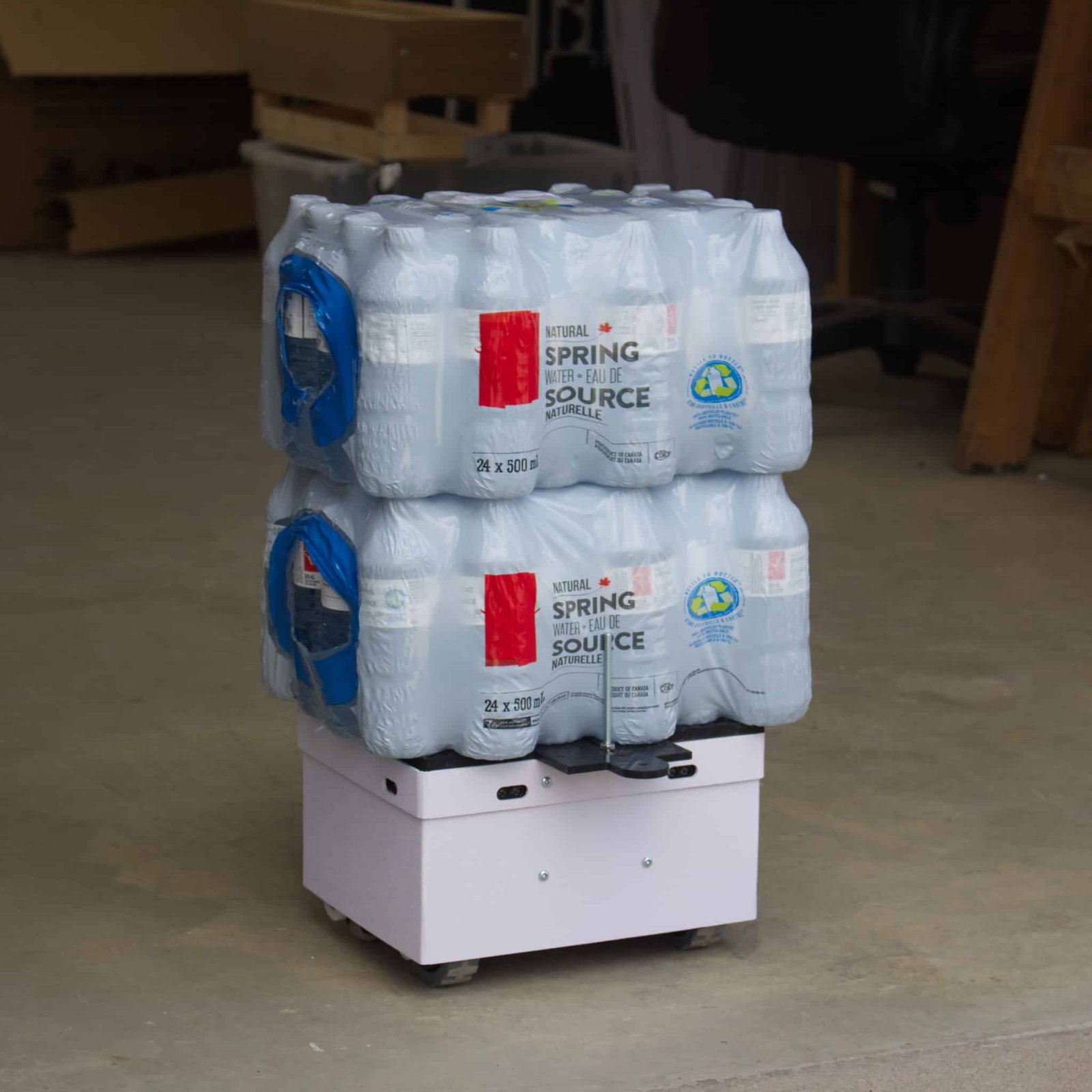 Carrying & Towing
At just 5kg (11lbs), QBii can carry up to 25kg (55lbs), giving our robot an impressive payload-to-weight ratio. Need to move more? QBii can also be configured to tow carts, with a towing capacity up to 90kg (200 lbs).
Onboard Sensors
A standard QBii unit comes equipped with a multi-axis inertial measurement unit (IMU), two (2) high-resolution wheel encoders, and four (4) LiDAR sensors with 8m ranges. These sensors allow QBii to navigate along paths and periodically locate itself relative to walls and landmarks. QBii Plus comes with an HD camera (connected to a Raspberry Pi) to recognize navigation targets (AprilTags).
Expansion Capabilities
QBii is an expandable autonomous robotic platform, making it perfect for product developers, researchers, and DIY makers. In fact, our ROSA stairclimbing robot -- which is built on a QBii platform -- is a perfect example of how QBii can be expanded. Together with a sturdy platform for attaching hardware, QBii offers an array of electronic ports (e.g., USB, I2C, digital I/Os, analog I/Os, PWM, encoder, 12V power).
ROS2 Enabled
QBii Plus is equipped with a Raspberry Pi co-processor and camera. This enables QBii Plus to operate as a ROS2 node. Together with QBii's expandable features, this makes QBii Plus ideal for product developers and robotics researchers interested in using QBii as a platform to pursue SLAM, navigation, machine vision, etc.